What We Do
Easy Apparel Programs is a service provided by HAAS Printing Company, Inc.  We provide top of the line garments and top of the line embellishment, whether it is Screen Printing or Embroidery.  The real value of our program is how easy it is for the person in the organization in charge of the program.  We set up an online store or provide market sheets to collect individual orders.  Should you choose an online store, we can even accept payment individually via online credit card processing!  After we have received all orders, our experienced staff will prepare all of the items, and then we will package them in an intuitive way for ease of distribution.  It really is the best system out there!
A Unique Fund-Raising Opportunity!
How many times have you gone door to door selling candy bars, or asked your coworkers to buy a sub to raise money for your child's organization?  We think we've found a better way!
By increasing the price of our embellished garments by an amount that we help you set, we are able to give money back to your organization!
What our Market Sheets Look Like...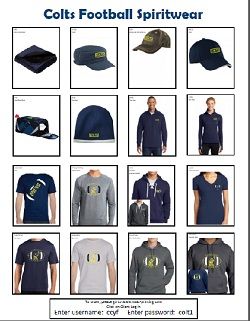 What our Online Stores Look Like...
We hope you've enjoyed this quick overview of our Easy Apparel Programs.  Please contact us at info@haas-printing or via telephone at 717.761.0277 for more information or to set up your own organization's program!
Have a great day!